Fall Landscaping
Digging things, planting things.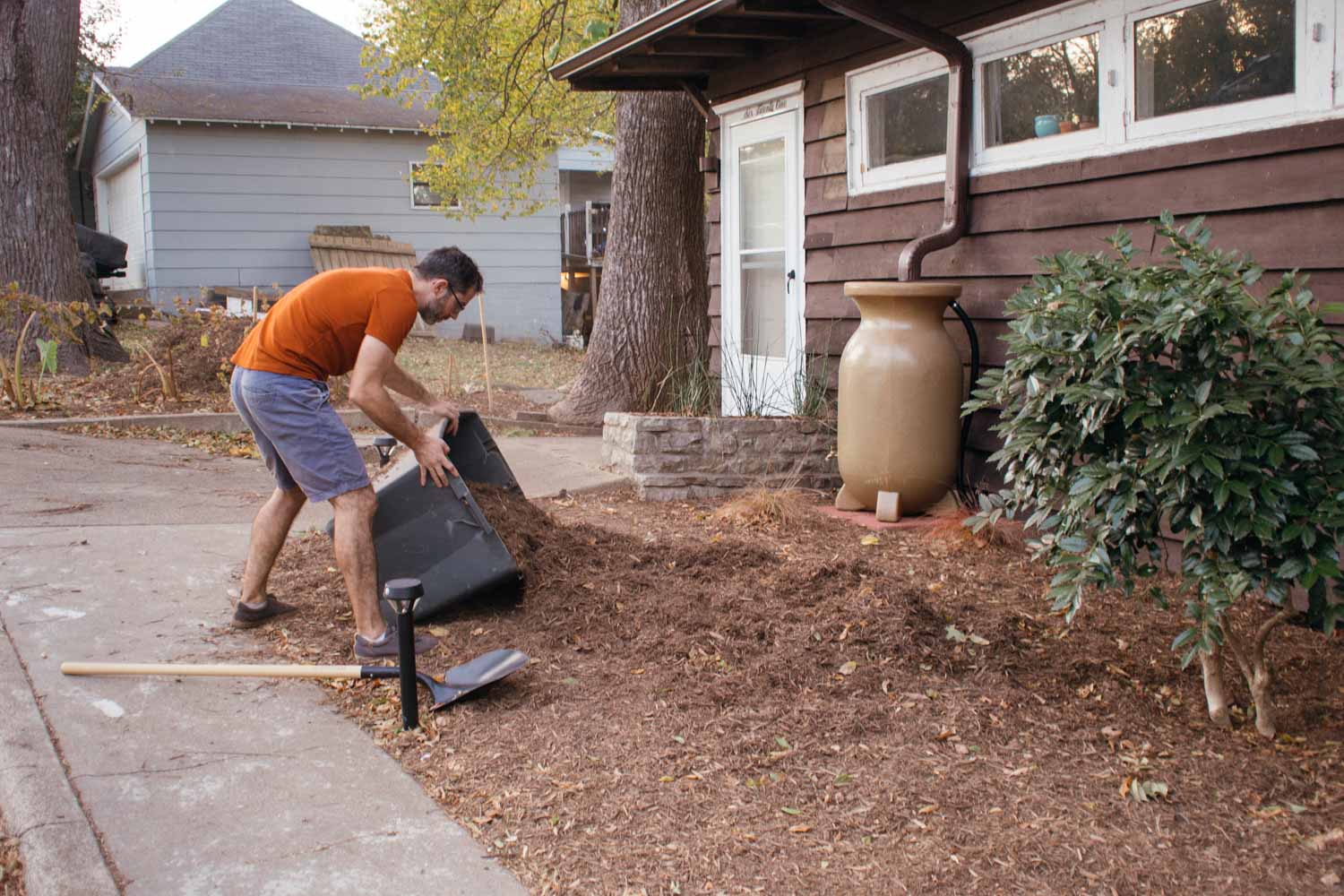 A technical saga got in the way of our posting for a bit, but since work on the house was still moving along meanwhile, there's a lot to share!
First up, one of our big projects from the past month: finishing out the landscaping for the season. Maybe you remember this mess?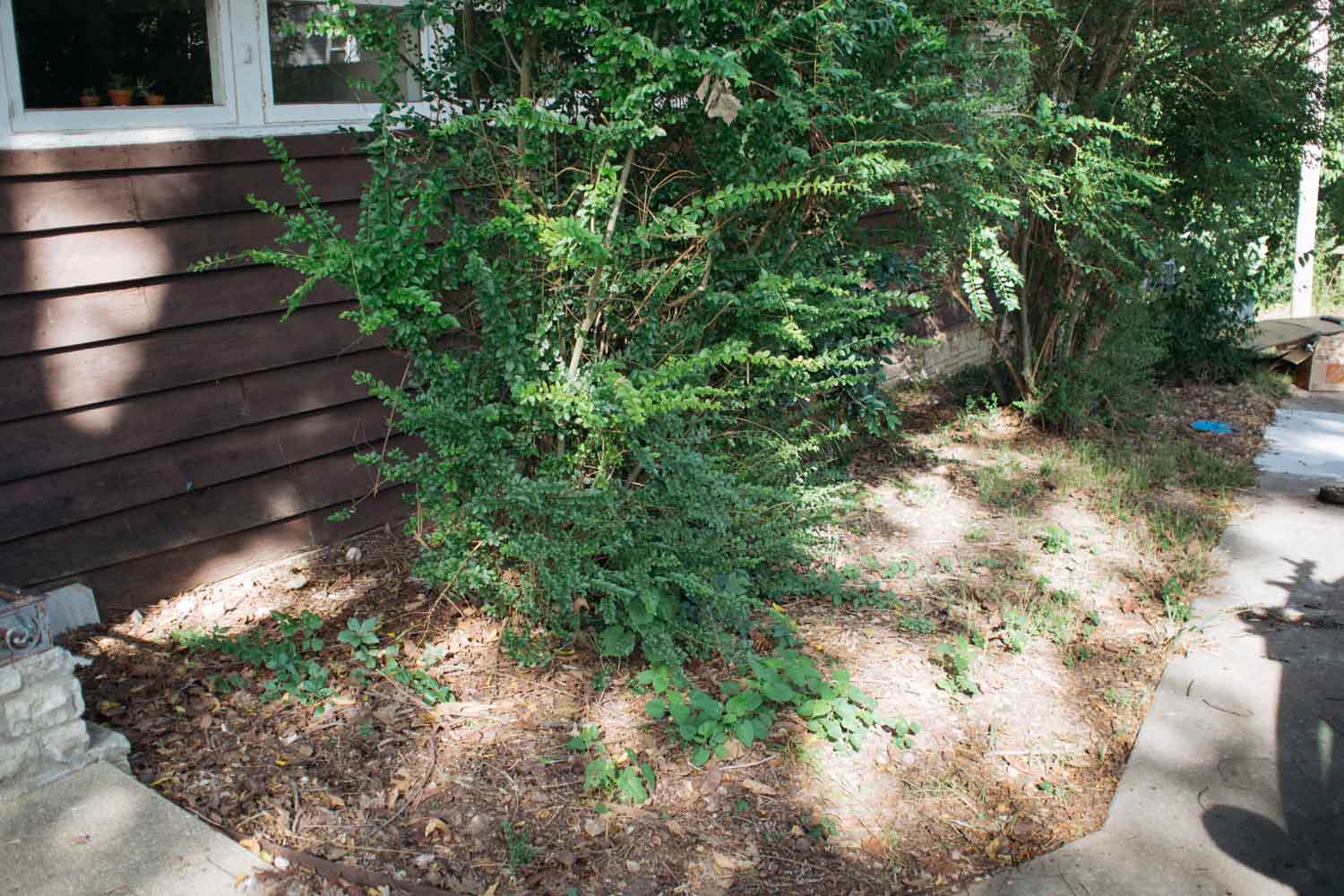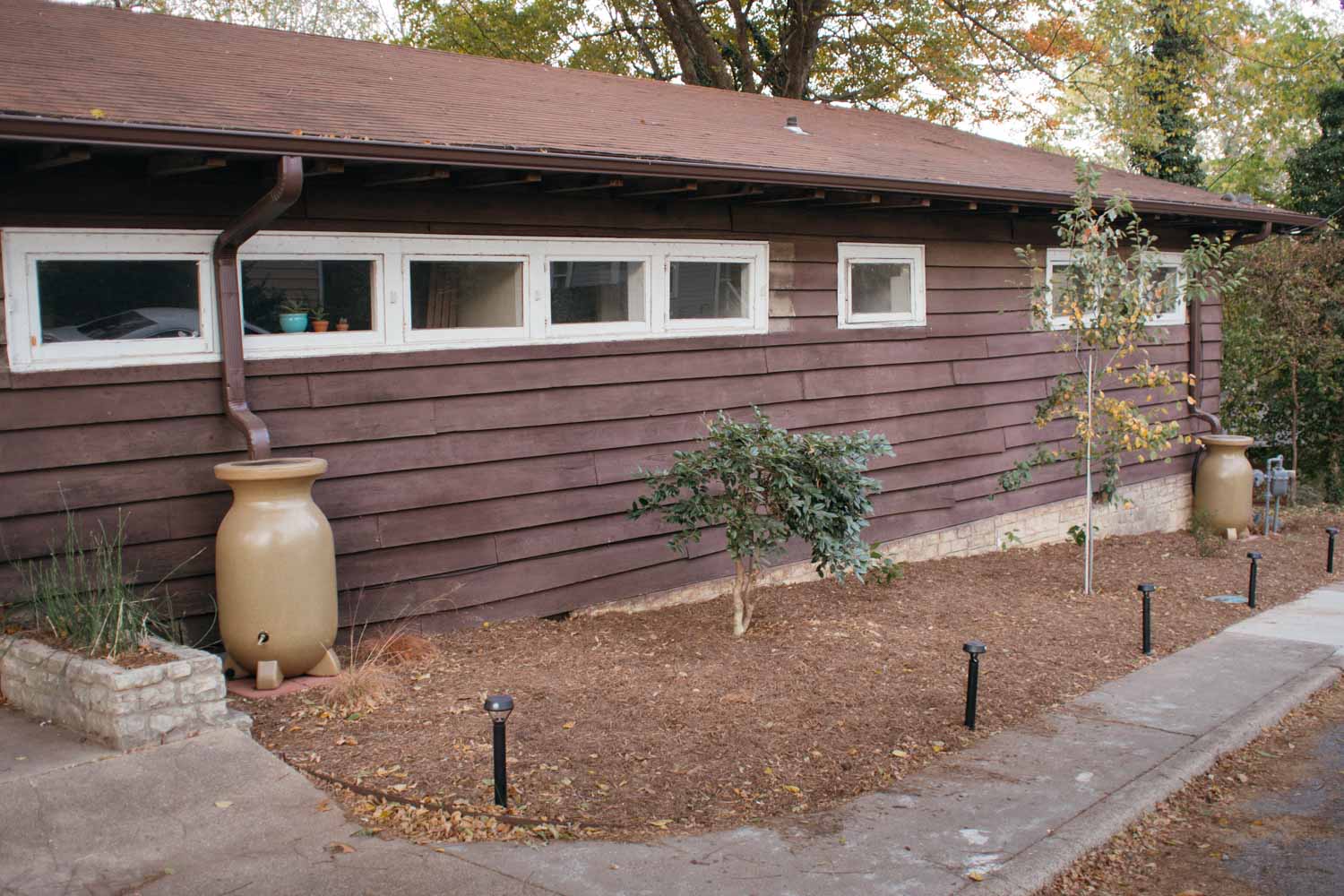 It's hard to make out all the small plants in the photo, but they'll start to fill out in the spring. We planted all Ozark-native species: horsetail reed, prairie dropseed, white beautyberry, possumhaw, Adam's needle—and, my favorite: sarvisberry.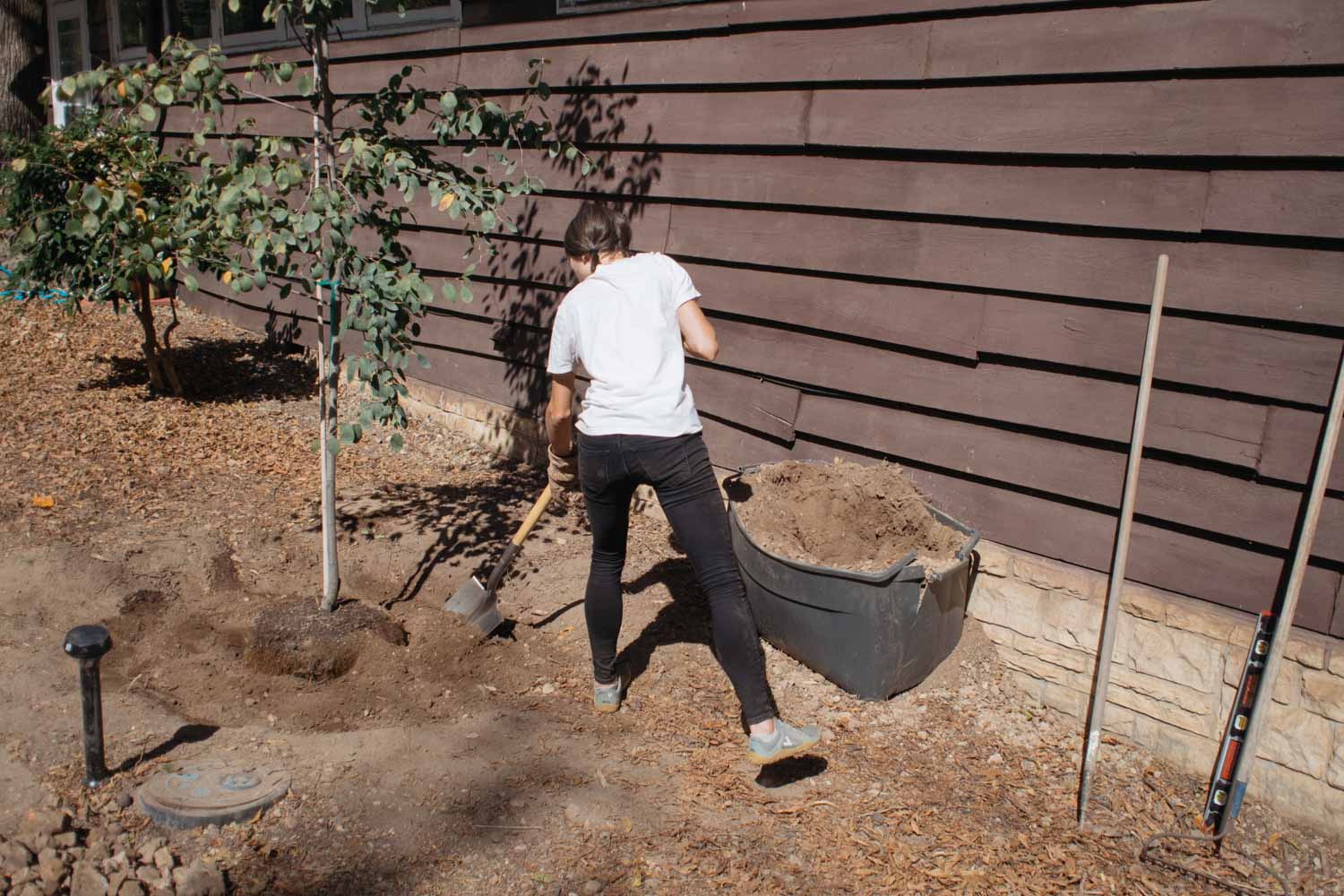 Sarvisberry, or "serviceberry" if you prefer the boring non-Ozark version, is a small tree that fills with thick white flowers in the spring, then edible blueberry-like berries, before it goes out in a fiery blaze in autumn. Perfect, I think.
All of our new trees lose their leaves for the winter, but we tried to balance this with a few evergreen plants and possumhaw, which should be loaded with red berries during future winters.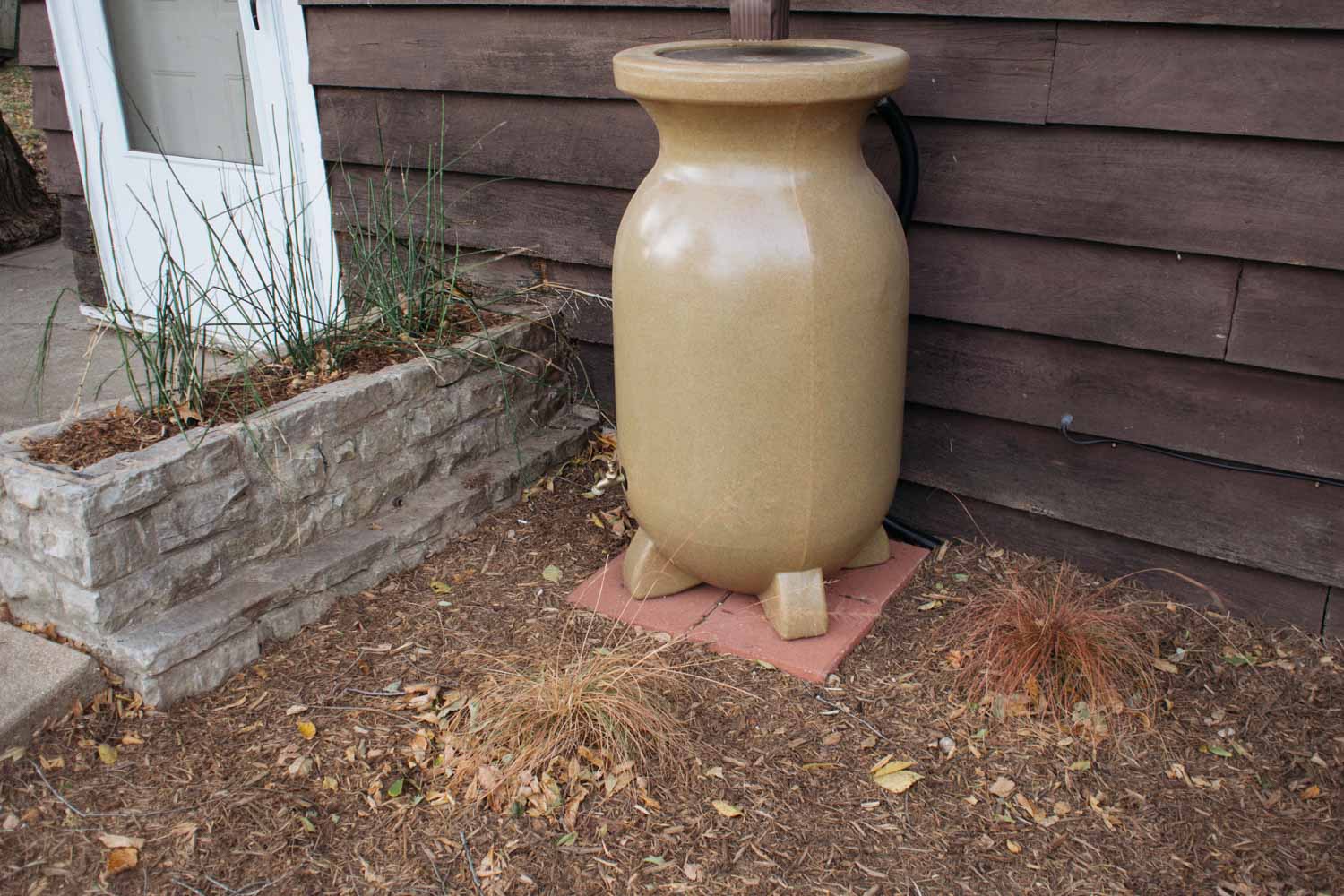 You may also notice that we now have gutters and a working rain barrel system! This took a little problem-solving, as despite the barrels' 75-gallon capacity, Arkansas rains are so heavy that both fill up in minutes. To address this, we ran an overflow hose under the mulch that carries the excess away downhill (and eventually to a French drain we'll install).
We also chose mostly drought-resistant plants, which, with the rain barrels, were high-priority for us after a summer of severe drought. The lower barrel will also save on water usage with the garden, which we plan to build by spring.
In fact, navigating the weather for all of this was a whole saga in itself, as we came out of the heat and drought, straight into a record-setting freeze, then back to the mildest of fall days. Fall is great for planting, if you can pin it down.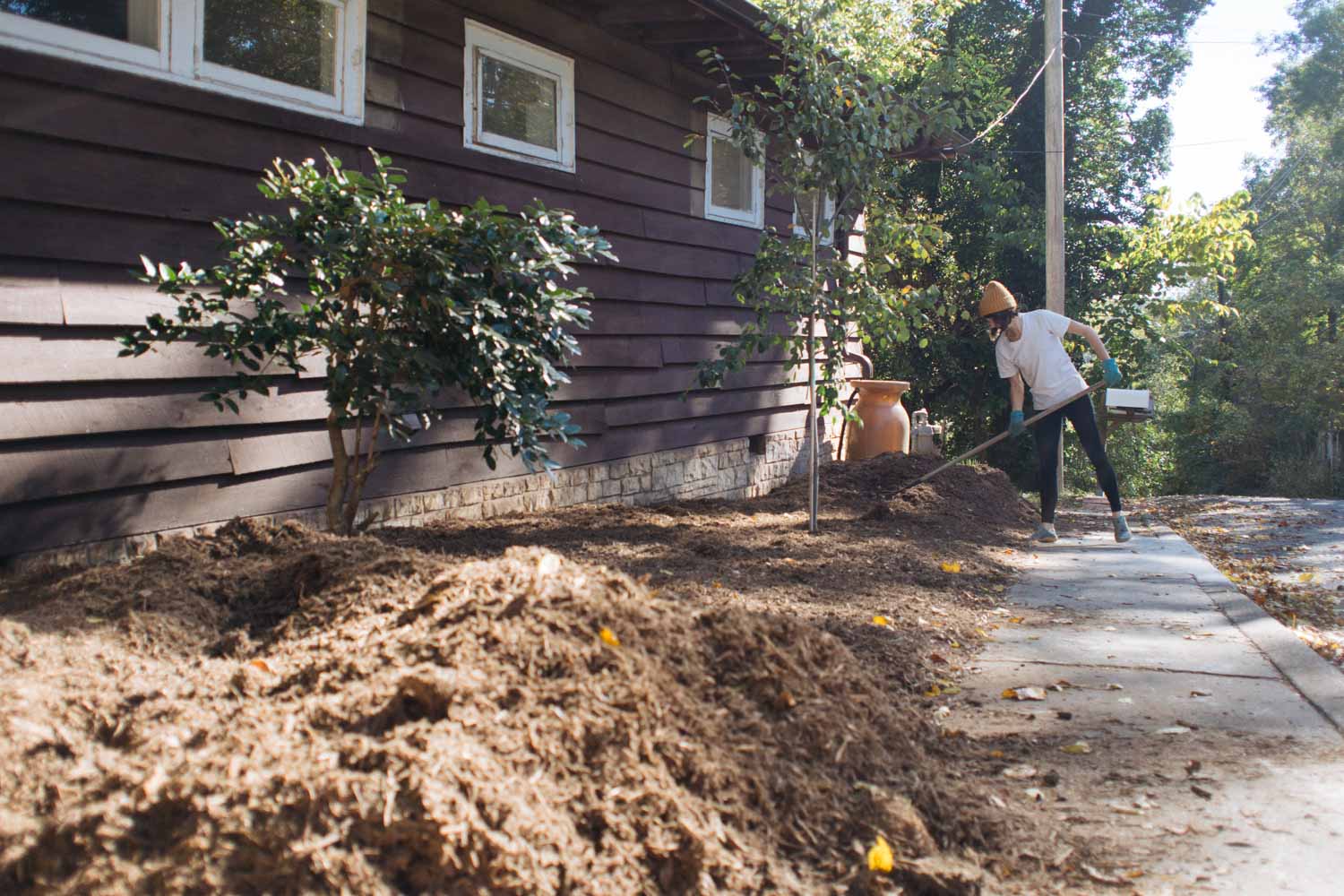 Backyard
In the back, we're working to control a big outbreak of invasive Japanese stiltgrass by filling in with native oak sedge as a barrier. This grass checks all the boxes: grows well in shade, drought-resistant, doesn't require mowing.
Unfortunately, by the time we were ready to plant, seeds and plugs were sold out everywhere. We bought a few larger plants for now, but we'll fill in later with seeds.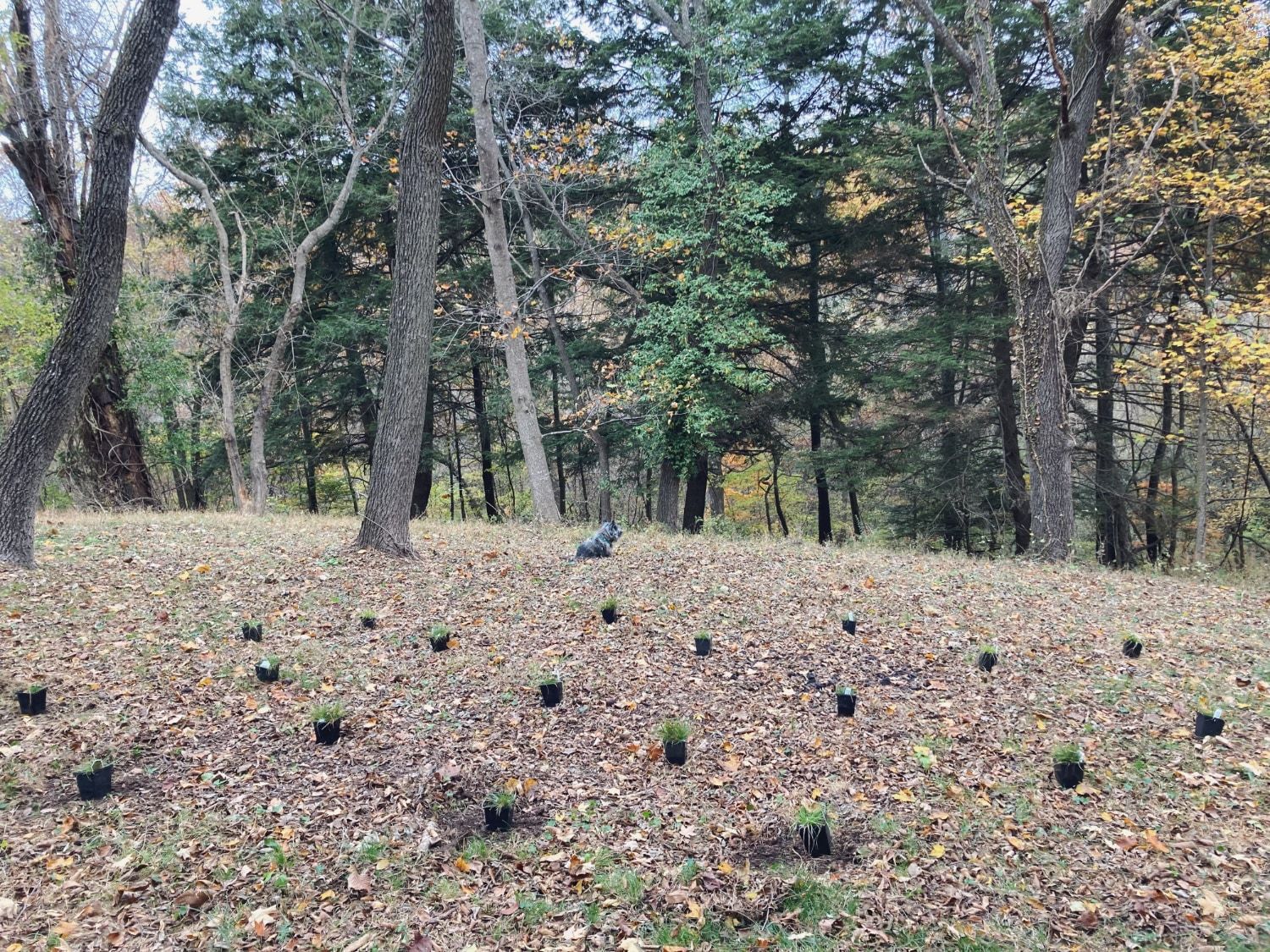 The nursery gave us a couple of tiny pawpaw seedlings for free, which we planted out back. It'll take a few years, but someday they'll produce these crazy mango-banana fruits that are native but relatively unknown.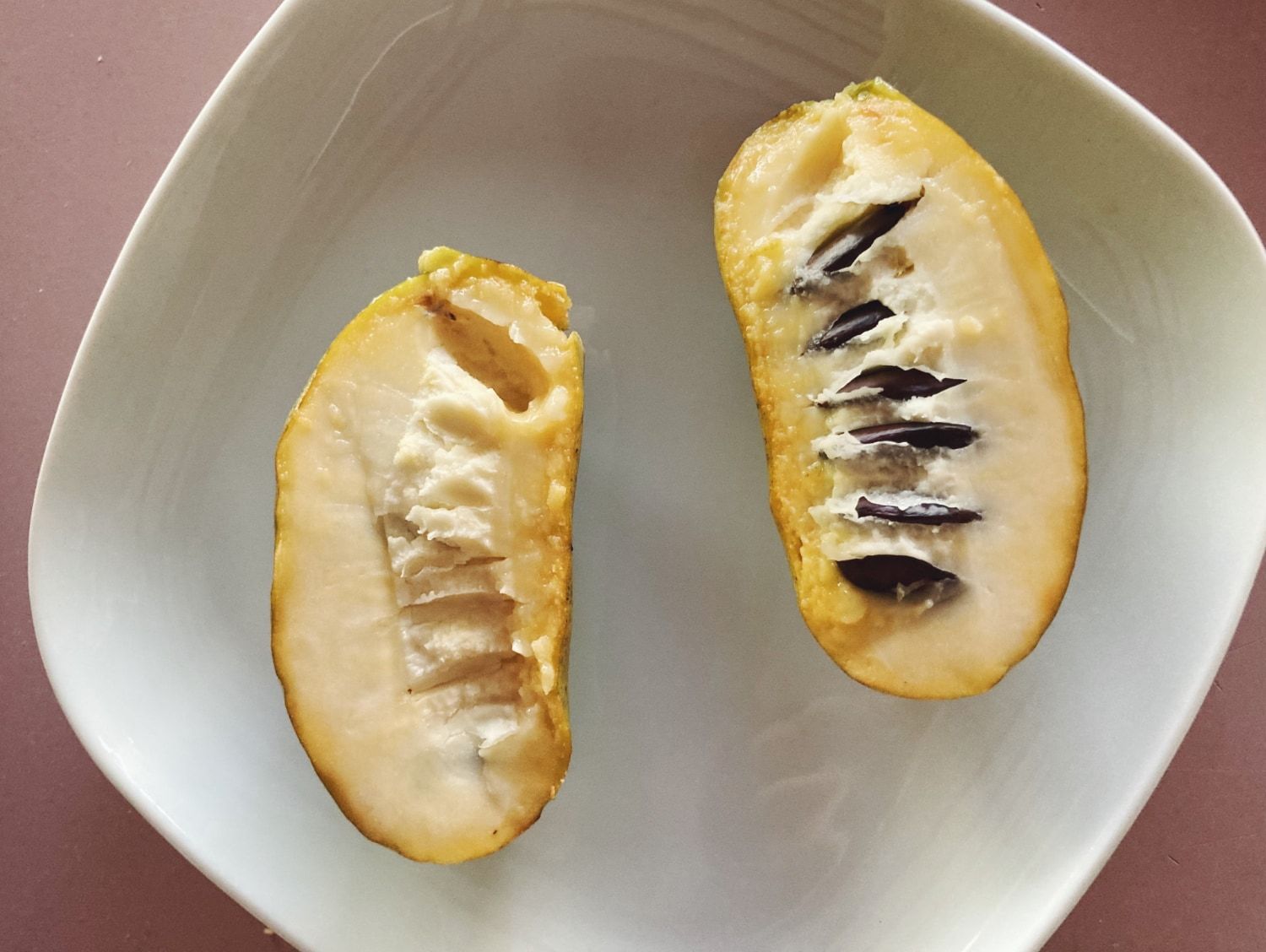 Now, we find out which will survive the chaos of an Ozark winter. Currently: nearly 80º, with a chance of snow in the forecast.
Better go empty those rain barrels.