Introducing…Wooden Nickel!
Public reveal of our latest project: frontier adventure Wooden Nickel.
Note: This post originally appeared on our Patreon.
After releasing Burly Men at Sea, and then releasing Burly Men at Sea some more, we quietly started development on a couple of new projects. One is a smaller, experimental project, and the other is what we're announcing today. Ready?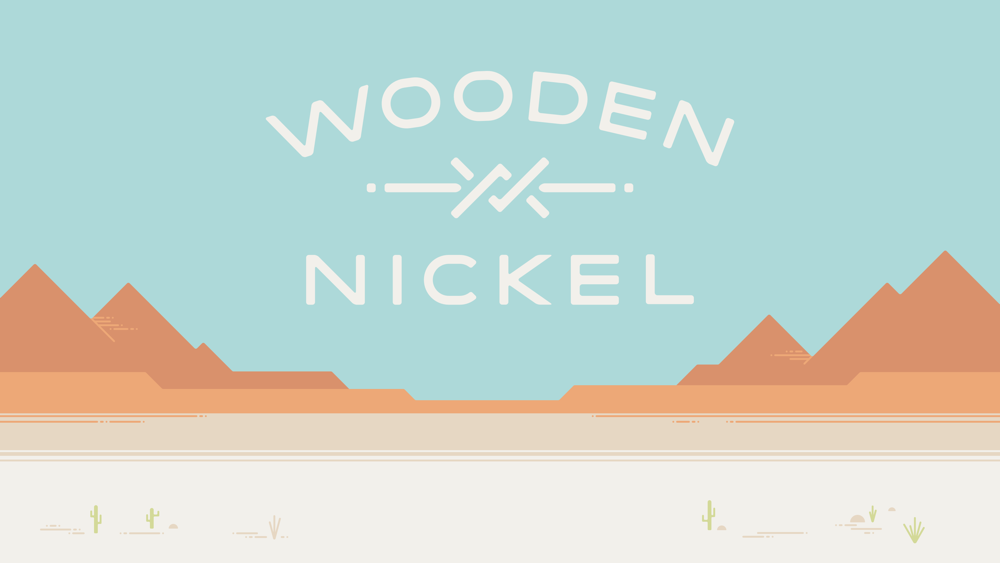 Wooden Nickel is a narrative adventure set in a frontier town of the great, remorseless Old West. You arrive by train on your way elsewhere, local newspaper in hand and a week's aimless wait ahead of you. As you while away the time chasing down the paper's curiosities and absurdities, your days become increasingly woven with those of the people in this land of dust and hard luck.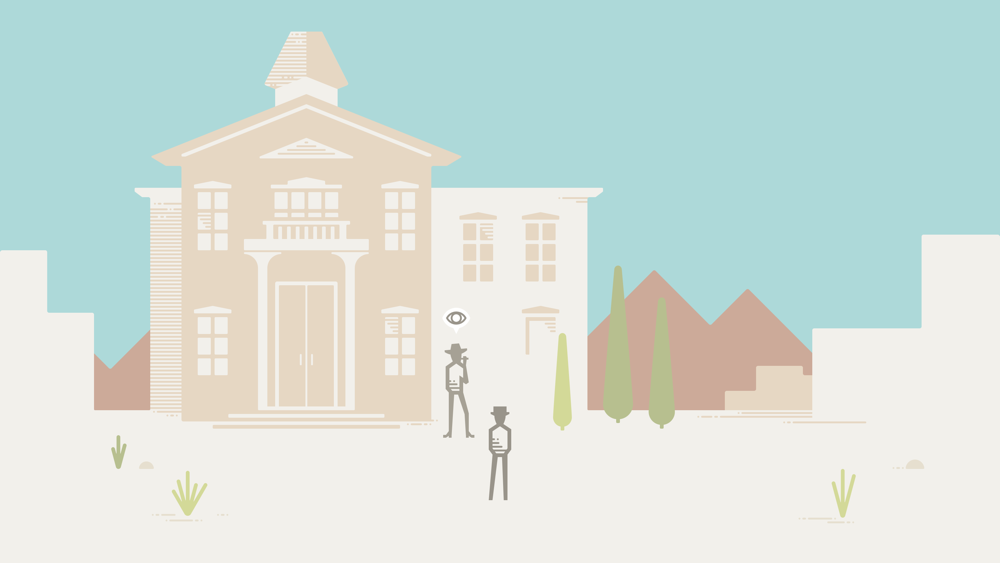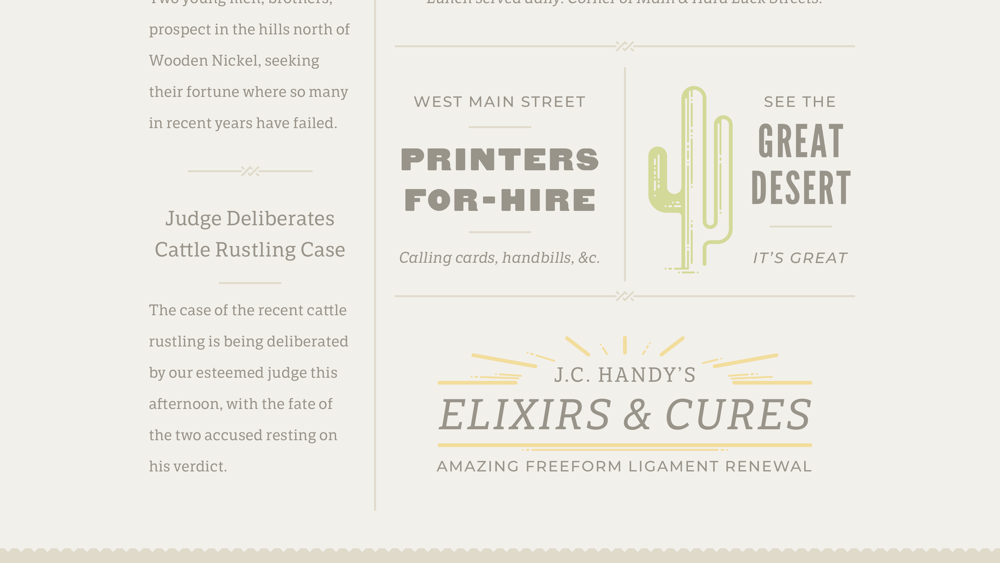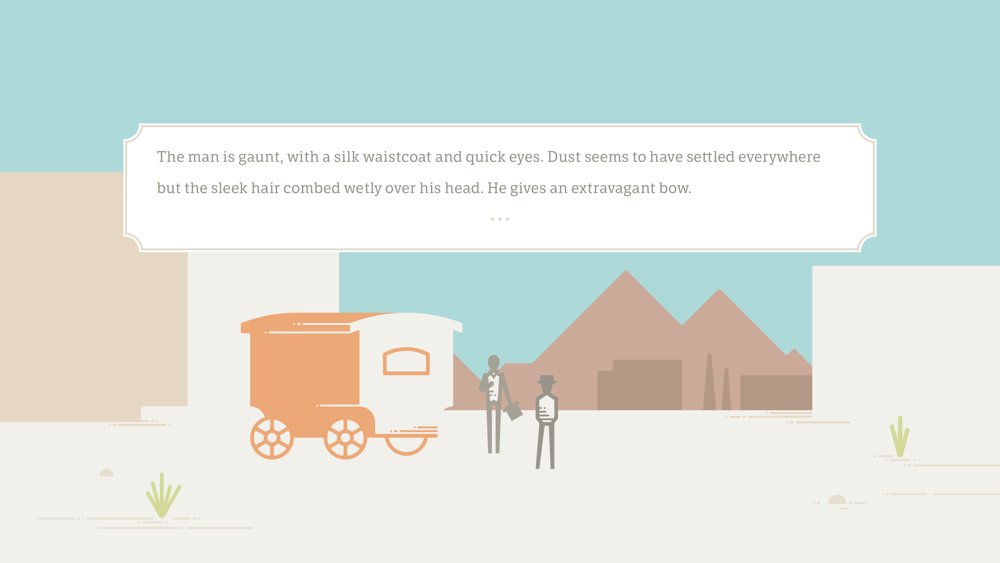 We're so excited to be working again with composers Plied Sound, whose phenomenal music (and mouth sounds) you heard in Burly Men at Sea. Also on board: the brilliant Eduardo Ortiz Frau, sound designer for Gorogoa, Everything, and What Remains of Edith Finch. These guys are all SO GOOD.
Finally, if that wasn't enough of an announcement: Wooden Nickel will be publicly playable for the first time at the Day of the Devs showcase next month! Tickets to Tuesday's Alamo Drafthouse event are open to the public, and GDC attendees can find it on the show floor all week. See you there?